All Posts
Introducing Risefluence; The Influencer Marketplace
Introducing Risefluence, the influencer marketplace built to connect content creators with brand advertisers for marketing opportunities
August 23, 2023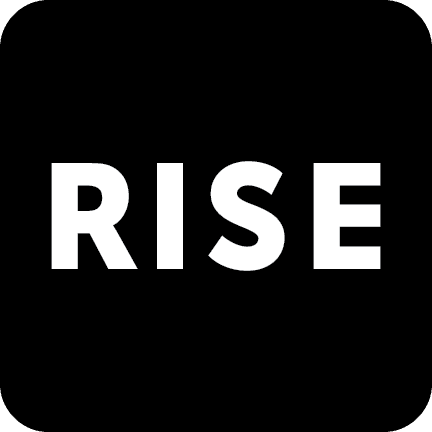 Introducing Risefluence, the influencer marketplace built to connect creators with brand advertisers. We know that it can be hard for up-and-coming social media influencers to find the right opportunities and monetize their content. That's why we created Risefluence, to provide a one-stop-shop for content creators to find and apply to valuable marketing campaigns.
Our platform offers a curated selection of campaigns from exciting brands, so you can easily find opportunities that align with your passions and loyal audience. We also provide helpful insights and resources to help you create high-quality content and engage with your followers. Whether you're a beginner looking to make your first collaboration, or an experienced influencer looking to expand your income streams, Risefluence has something for you. 
Leveraging our easy-to-use platform and responsive support team will make it simple to discover, message, and negotiate with the right partners for your business. With Risefluence, you can keep your focus on creating great content and growing your audience, while we take care of the rest. Once you create your Risefluence profile on our influencer marketing platform, brands will be able to discover your channels across Instagram (including Threads), YouTube, TikTok, and Twitter (soon to be X) and more. Additionally, you'll be able to explore opportunities and connect directly with brands.
If you are a brand marketer, you are no stranger to the challenges of searching for the right creative partners, like DMing influencers, negotiating rates and payment methods, and aligning on marketing objectives. With recent studies showing that creative is often the number one ROI driver for advertisers, social media influencer marketing is only becoming more important to brands as they try to scale authentic marketing efforts. As our Founder experienced by working closely with hundreds of small to medium size e-commerce brands over the past several years, we realized that many of them greatly struggle with finding the right creators across multiple social channels to partner with for their brand. It dawned on us that if we could create a platform where brands can search for specific requirements such as location, verticals of expertise, following, social channel and easily align on creative opportunities, then it would save countless hours and resources so business managers can get back to doing what they love most. Every business is different, some would prefer to pay creative partners in free merch - wouldn't it be nice to curate your search for partners willing to accept that form of payment up front instead of wasting time negotiating?
Likely if you are reading this, you have done your research and know that many social discovery platforms exist already. But unlike other platforms, Risefluence is not an  expensive enterprise software that charges you a premium for access. With our platform, we designed it with the business owner in mind who just wants an easy and affordable channel agnostic marketplace that does not overcharge for functionalities they frankly do not need. Additionally, brands can post content creation opportunities and allow creators to directly apply! So now instead of DMing all those influencers with hopes that a few answer and maybe one might be the right fit - they can now post the opportunity, sit back and watch the qualified candidates apply for their posted gig! 
Overall, Risefluence aims to be a valuable tool for brands looking to leverage the power of social media influencers in their marketing efforts. The platform's creative partners and comprehensive services make it easy for brands to connect with the right influencers and create successful campaigns that drive engagement and conversions. We are democratizing the creator economy - Welcome to Risefluence!